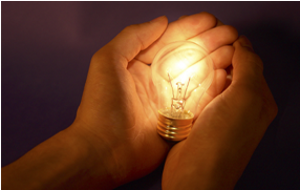 Making clean energy accessible
As of this writing Urjas has ceased to operate. We built some kick-ass clean technology but were not able to commercialise it successfully. (Kick-Ass, the word, which we always wanted to use but refrained due to the professional reasons :)

The idea still lives and may be can make a come back some day in future. As the story of Urjas beginning outlines below, the idea is the seed, within the confines of a tiny seed lies even the mighty banyan tree of the future

If you are reading this, you are mostly one of those who helped us reached where we did. Thank you for your support. We rest but with hope ...

In case you want to talk about something, the email is valid and we check it occasionally. Dont expect quick replies.
*****************************************************************************
Urjas started in the labs of IIT Bombay as an attempt to bridge the energy gap between needs and availablity in remote India by a team of young engineers passionate about renewable energy. Since then it has been our constant endeavour to bring renewable energy technology to the masses and build a sustainable future.
We believe in forging partnerships with our clients and our suppliers to create excellence with competitiveness, a win-win for all. In today's world with depleting resources, we offer next generation gasification and related clean technology, striving to make a cleaner world and achieving complete customer satisfation.
A highly qualified team of IITians, megawatts of cumulative experience in installation of r enewable energy power plants and a strategic relationship with our suppliers provide us with the edge needed to achieve that target. From system design to product installation, t he team works with one vision – "A smiling earth … a smiling partner"
At Urjas we are your Clean Energy Partner !
Urjas is one of the best enterprises of young, professional and enthusiastic entrepreneurs full of knowledge and zeal


Dinesh Acharya
General Manager
Kothari Medical & Research Institute
We are your Clean Energy Partner !
Just give us a call or send us a quick email at contact@urjas.com