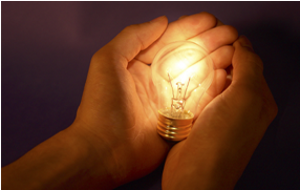 Making clean energy accessible
Urjas started in the labs of IIT Bombay as an attempt to bridge the energy gap between needs and availablity in remote India by a team of young engineers passionate about renewable energy. Since then it has been our constant endeavour to bring renewable energy technology to the masses and build a sustainable future.
We believe in forging partnerships with our clients and our suppliers to create excellence with competitiveness, a win-win for all. In today's world with depleting resources, we offer next generation gasification and related clean technology, striving to make a cleaner world and achieving complete customer satisfation.
A highly qualified team of IITians, megawatts of cumulative experience in installation of r enewable energy power plants and a strategic relationship with our suppliers provide us with the edge needed to achieve that target. From system design to product installation, t he team works with one vision – "A smiling earth … a smiling partner"
At Urjas we are your Clean Energy Partner !
Urjas is one of the best enterprises of young, professional and enthusiastic entrepreneurs full of knowledge and zeal


Dinesh Acharya
General Manager
Kothari Medical & Research Institute
We are your Clean Energy Partner !
Just give us a call or send us a quick email at contact@urjas.com