Offerings
Plastic Pyrolyser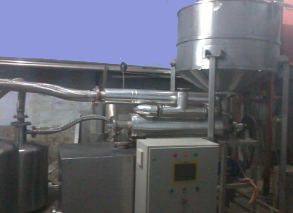 100kg per day pyrolysis plant
Decentralisation is an effective method to obtain better waste management. However, currently available plastic waste management techniques are not suited or economically unviable on a small scale disposal.
Urjas proprietary technology to convert plastic waste to oil for sub 500kg throughput is a revolutionary step in plastic waste management. It allows for setting up modular units which can be scaled easily greatly reducing capital intensity and allowing financial feasibility.
To add to it our special catalysts developed by inhouse research provide market leading conversion ratios with the oil quality comparable and sometimes superior to diesel fuel. The higher conversion ratio and superior quality of oil along with cost effective catalyst converts to lower cost of ownership and provides faster & better returns.
Urjas Pyrolyser Project has been discontinued. Please DO NOT CONTACT for this product.

Higher Output
Proprietary technology to achieve high conversion ratio from plastic to oil
Better Quality
Superior characterstics of synthesised oil. Higher Market Value
Quick Returns
Simple payback periods are close to a year
Make money from your plastic waste
Just give us a call or send us a quick email at contact@urjas.com