Cleantech Advisory
Energy Management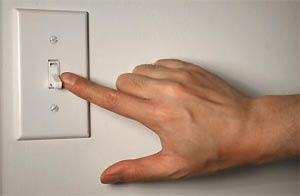 Energy Management Programme can systematically eliminate wastage of valuable energy resources and save money
Energy Management is the most effective method to save energy which yields the fastest payback in most cases.
Assesment to identify Energy Management Opportunities (EMO) to save and conserve energy is commonly known as Energy Audit. At Urjas, we believe that energy conservation is not a one time audit process but rather a continuous programme. The assesment is done and compiled with an intention to not only provide recommendations but also to disseminate information about energy management in general to have lasting and improvising impact.
The assessment evaluation includes next generation technology for energy saving measures as well as renewable energy solutions that could reduce utility consumption and thus lead to savings. The main objective of the audit is to identify various EMOs divided intro various categories along with their financials to enable the management to set up an effective energy management programme and prioritise the EMOs accordingly.
Targetted Analysis
To convert the assesment to monetary savings
Highly Trained Team
Qualified personnel to discover that hidden savings potential.
Quick Returns
Fastest payback periods sometimes as less as a month
Save on your energy bills
Just give us a call at 022-28620267 or send us a quick email at contact@urjas.com